Anonymous submission to Conflict Minnesota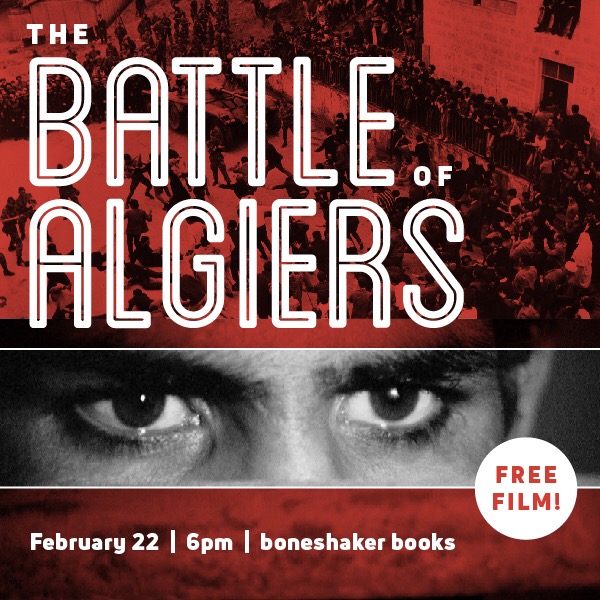 Alternating Thursdays
Boneshaker Books
2002 23rd Ave S
6:00 PM
February 8th: Dead Man
On the run after murdering a man, accountant William Blake encounters a Native American man named Nobody who prepares him for his journey into the spiritual world.
February 22nd: The Battle of Algiers
In the 1950s, fear and violence escalate as the people of Algiers fight for independence from the French government.
March 8th: The Little Rascals
Members of a misogynist group of working class boys must toss away their toxic masculinity and defeat a rich adversary in order to build a new clubhouse.
March 22nd: A Taxi Driver
The experience of a taxi driver who accidentally got involved in the Gwangju Uprising of May 1980 while driving a foreign journalist around during the weeks-long insurrection in South Korea.