Anonymous submission to Conflict Minnesota
---
We're turning up the heat on perps that dodge accountability at every turn, and the people who help them. We offer no protection for frat boys who terrorize the communities they parasitize with racism, sexism, transphobia, toxic masculinity and endemic sexual violence. They have their brothers, their chapters, their well-connected families and the universities they fund (North American Interfraternity Conference says 75% of donations to Universities come from Greek life), as well as a rape apologist culture that's all too eager to protect them, on their side. Until the last ember fades on the charred remains of the last frat house, and the last survivor experiences roadblocks and sabotage on their healing journey–
In solidarity,
Oh No, Bro!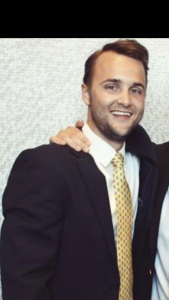 Perhaps you remember Daniel Drill-Mellum, the serial rapist who is serving 6 years in prison in Minnesota after violating many women.
Perhaps you're wondering why was he able to continue this violent activity for so long. Unfortunately it's because he had help: from the parents who continued to financially support him and work to keep him scot-free of consequences, to a fraternity social circle that passively accepted his activity and actually intervened on his behalf in legal processes.
That's right. His roommates made a disgusting phone call to a woman Drill-Mellum recently raped, mumbling words to trick her into saying the brutal encounter was "consensual" sex. They turned this over to the police, which caused the case to be dropped for a year.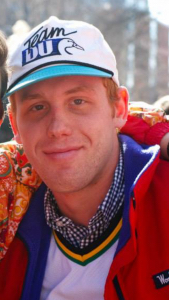 The Star Tribune released audio of this phone call, but ultimately did not reveal the identity of these rapist-accomplices.
Connor G. Ward and Sean McFaggen do not deserve anonymity or protection.
Sean McFaggen (Sean Michael on social media) currently works in the Department of Neurology at the University of Minnesota, the same school Drill-Mellum and his victim-survivors attended. UMN should not be employing people who protect rapists, however enacting that would certainly be a messy process with many terminations.
People with more information are welcomed to contact
ohnobro [at] riseup [dot] net