Anonymous submission to Conflict Minnesota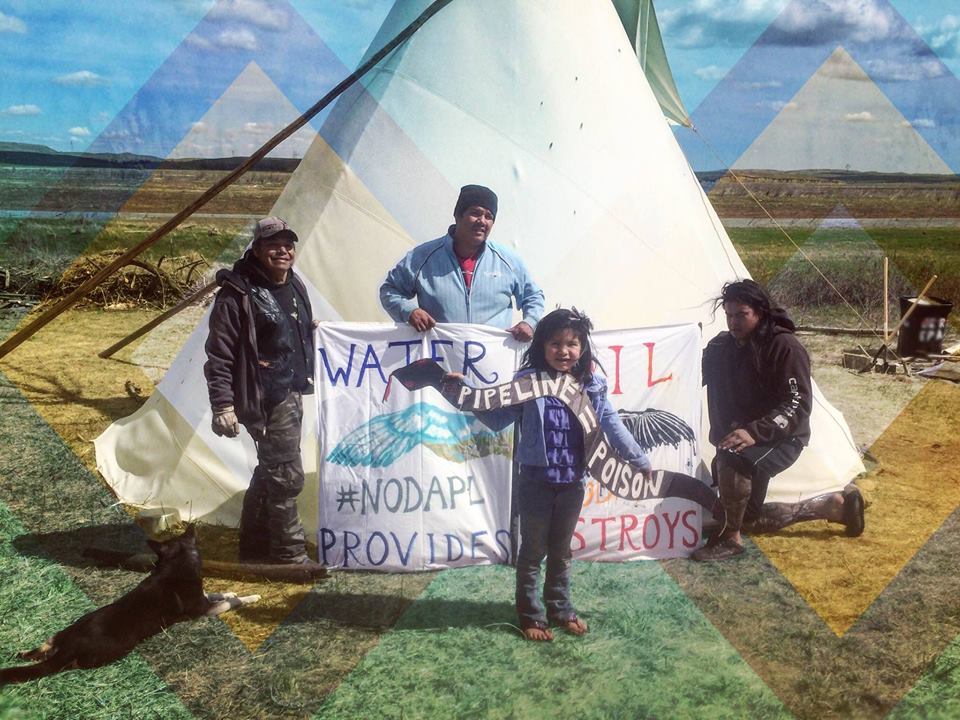 Monday, May 16th
Minneapolis American Indian Center
1530 E Franklin Ave
6:00 PM
On April 1 2016, the Standing Rock N/L/Dakota Nation part of the Oceti Sakowin (Circle of Seven Fires) situated in occupied Cannon Ball, ND, have set up the Iyan Wakanya Gagnapi Oti/Camp of the Sacred Stones to build community, pray, and defend their territory from the Dakota Access Pipeline (DAPL).
The DAPL is proposed to transport as much as 570,000 barrels of crude oil per day from the Bakken oil fields in North Dakota crossing the Missouri River twice, through Standing Rock reserve lands and sacred sites, on to South Dakota, Iowa, and Illinois.
The pipeline route threatens significant sites of historical and cultural significance to many Northern Plains tribes, including the Lakota, Dakota, Mandan, Arikara and Cheyenne.
The place where pipeline will cross on the Cannonball is the place where the Mandan came into the world after the great flood, it is also a place where the Mandan had their Okipa, or Sundance. Later this is where Wisespirit and Tatanka Ohitika held sundances. There are numerous old Mandan, Cheyenne, and Arikara villages located in this area and burial sites. This is also where the sacred medicine rock [is located], which tells the future.

– LaDonna Bravebull Allard (Lakota, Dakota)

The dangers imposed by the greed of big oil on the people who live along the Missouri river is astounding. When this proposed pipeline breaks, as the vast majority of pipelines do, over half of the drinking water in South Dakota will be affected. How can rubber-stamping this project be good for the people, agriculture, and livestock? It must be stopped. The people of the four bands of Cheyenne River stand with our sister nation in this fight as we are calling on all the Oceti Sakowin or Seven Council Fires to do so with our allies, both native and non native in opposing this pipeline.

– Joye Braun (Cheyenne River)
Join us Monday, May 16 at the Minnneapolis American Indian Center to hear a reportback from the camp, meet folks from the frontlines of North Dakota as well as from Honor the Earth and discuss uniting our region to support indigenous communities and resist oil infrastructure.